You don't need a well-manicured grass pitch. You don't even need all 22 players, or fancy uniforms … or even shoes, for that matter. All you need is a ball and people willing to play.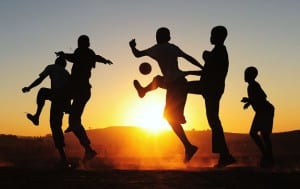 The most popular sport in the world – football (known as soccer in the USA) – can be played anywhere by anyone. That's the simple beauty of a sport that traverses borders, has brought bitter enemies together, even stopped wars, and has been a unifying force across the planet.
"As a consequence of its simplicity and global popularity, a number of non-governmental organizations (NGOs) have noted the suitability of football as a mechanism to help build peace and promote social development in post-conflict societies," wrote Joel Rookwood and Clive Palmer of Liverpool Hope University, UK, in a 2011 study entitled "Soccer & Society."
The United Nations Sport for Development and Peace Program takes the message further to include all sports: "Sport as a universal language can be a powerful tool to promote peace, tolerance and understanding by bringing people together across boundaries, cultures and religions."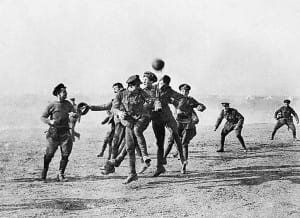 Football has played an important role in mending rifts between nations. History has us remember the famous Christmas Day 1914 truce during World War I in Flanders, Belgium, when German and British troops put down their guns for a day to play football (England won). Famous Brazilian football star Pelé's 1969 trip to Nigeria with his soccer club, Santos, caused a three-day cease-fire in the Biafran War, reports the "Play Soccer Make Peace!" project, initiated by the World Association of Non-Governmental Organizations (WANGO).
Football has become a vital instrument for hundreds of social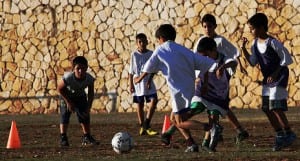 development programs run by private and community-based organizations around the world. In the Middle East, two initiatives – Football 4 Peace and another by FIFA (The International Federation of Association Football) – are helping Israel and Palestine come together using football to promote peace. The Football for Peace organization, another NGO, stages goodwill international peace matches on different continents to promote cultural exchange and peace between boys and girls, men and women.
The race to qualify for the 2014 FIFA World Cup in Brazil will hit fever pitch over the next two months as teams fight for a place in the biggest single-event sporting competition in the world. Already on its world tour, the FIFA World Cup Trophy was on display in Costa Rica this past weekend, Sep 27-29. The world's most iconic symbol of football is flying around the globe, giving fans the chance to see it up close before the June 12 start to the World Cup.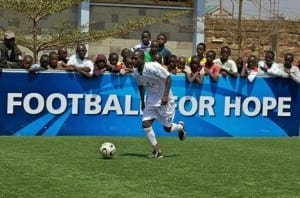 FIFA and the World Cup Organizing Committee are using the World Cup 2014 to promote football as a means for social change. Thirty-two teams of boys and girls from grassroots organizations all over the planet will come to Rio de Janeiro during the last two weeks of the World Cup to celebrate their achievements and demonstrate the power of football for world peace in the Football for Hope Festival 2014. Additionally, FIFA will call attention to world social issues through their official environmental program, Football for the Planet, and their anti-discrimination initiative.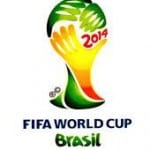 Besides advancing world peace and other social issues, major sporting events such as the FIFA World Cup, the Olympic Games, etc. drive tourism sky-high for the hosting country, and those countries lucky enough to be spotlighted with winning teams or athletes. Sports tourism is big business. According to FIFA, football generates $26 billion dollars annually, especially in Europe.
For Costa Rica, a promotional video about tourism to the country aired throughout Europe during the World Cup 2006 in Germany, creating a huge interest for travel. Now, seven years later, Costa Rica's travel statistics show more than 2 million tourists visit Costa Rica annually, spending about 2 billion dollars.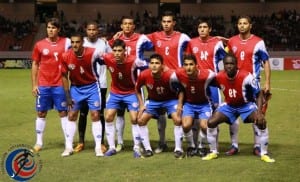 Football is one of Costa Rica's biggest passions. Costa Rica was the ninth country in the world to qualify for the 2014 World Cup, and has high hopes to do well in the world event. Currently ranked third in the CONCACAF (Confederation of North, Central American and Caribbean Association Football), Costa Rica has played in three World Cups so far – 2006 in Germany, 2002 in Korea/Japan, and 1990 in Italy.
Travel to Costa Rica
For travel to Costa Rica, either on business or vacation, let Expediciones Tropicales take care of all of the details. Their online Costa Rica Guides, a Costa Rica travel directory, helps you with hotel reservations, Costa Rica tours, Costa Rica vacation packages, private transportation, rental cars, shuttle services, local flights and information on what to do, where to go and which places to see while you're in Costa Rica.
Article by Shannon Farley