The largest, oldest, and Sri Lanka state religion is Theravada Buddhism. About 68.6% of the whole population follows Buddhism, including the majority of the Sinhalese population. Sri Lanka is home to many breathtakingly beautiful and ancient Buddhist temples worth visiting. Many temples were built by the kings and rulers of Sri Lanka starting from the 3rd Century BCE. 
Here is the list of holiest and beautiful Buddhist temples in Sri Lanka that you should visit and get a better understanding of their culture and practices. 
Temple of Tooth Relic 
This is the most beautiful temple of Sri Lanka, also a UNESCO World Heritage Site situated in Kandy. This temple has conserved the most important relics in history, the Lord Buddha's tooth. It is situated right next to the royal palace complex of Kandy's former kingdom with a golden rooftop. During pooja, you are unable to see the tooth as it is safely kept in a gold casket. The golden roof and the Buddha's tooth is what makes this temple memorable. 
Dambulla Cave Temple
This is the largest cave temple of Sri Lanka, a treat to the eyes and makes you feel tranquil. It has a majestic golden statue of Buddha in a teaching position at the main entrance built in the 19th Century. Dambulla Cave Temple has been declared as the UNESCO World Heritage Site. 
Pidurangala Royal Cave Temple 
This is an ancient Buddhist temple situated in the village of Pidurangala, in the Matale district. This temple should be on the must-visit list if you are a sunset lover. The most shocking part of this temple is that it was carved in the rock eventually refurbished by King Kashyapa. 
Mahiyangana Temple
This is a very sacred temple since it is believed that Lord Buddha first stepped here when he visited the country. It also happens to be a part of Solosmasthana, the 16 sacred places of Sri Lanka. It is believed that Lord Buddha was alive when it was built, and it was only 3m in height.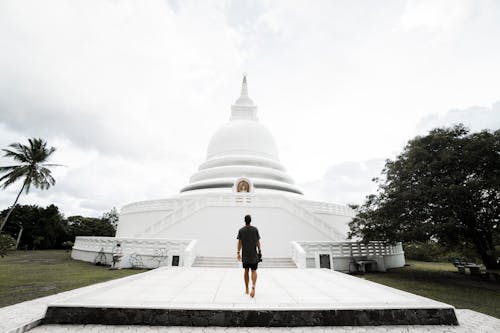 Mihintale Temple
This temple is a popular pilgrimage site and birth centre of Buddhism. It has several abandoned monuments and religious structures. Situated on the peak near Anuradhapura, it is lined up with innumerable stupas, caves. It is also believed that this was the meeting point between the Buddhist monk Mahinda and King Devanampiyatissa. Mihintale Temple is now a pilgrimage site comprising of various and abandoned structures and religious monuments. The eye-catching structure is the staircase built around the side of the temple. If a tough climb but worthy of your time.

This beautiful temple gives you an unforgettable experience with a refreshing atmosphere. You can find a wide range of packages suiting your needs under Sri Lanka Packages on Pickyourtrail's website. Not only does it help you to pick places but also manages the booking and visas. Once you have booked your package, you have nothing to worry about except making lists of places to visit and luggage.