Nicknamed as The City of Joy, Kolkata, is regarded as India's intellectual, artistic, and cultural capital. India's third-largest city retains many examples of colonial-era architecture which is contrasting to the urban landscape around. If you are ready to experience the tang of this bong culture, the weekend resorts near Kolkata will serve respite. In all fairness, Kolkata is friendlier than the other metropolises, so, visiting the city and its nearby areas will leave you with memories that are beyond the Bengali cuisine and the posh amenities of the resorts.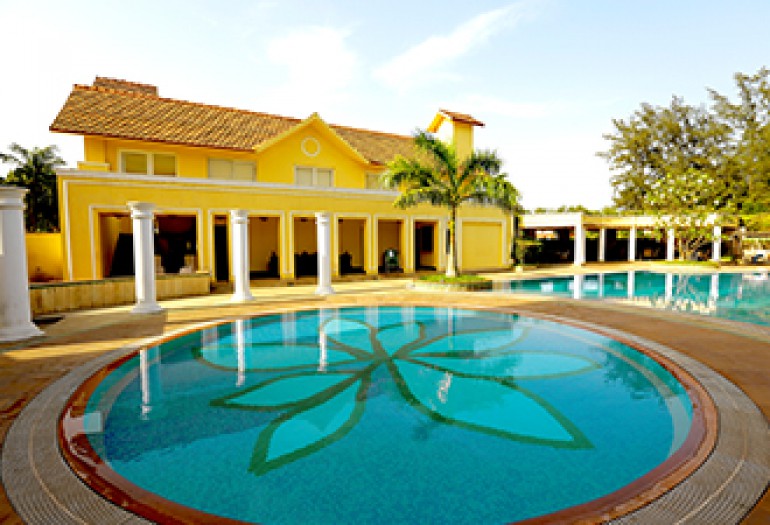 Vedic Village Spa Resort
Vedic Village Spa Resort is one of the finest places to go if you want to get away from the hustle and bustle of city life. It is located in Bagu's Shikharpur village, 20 minutes from Netaji Subash Chandra Bose International Airport. Nestled amongst the serene Bengal villages, this village resort near Kolkata provides world-class luxury. With amazing greenery around, this is a retreat to plan for celebrating any special day with your loved ones.
Sundarban Gateway Resort
Ready to drive some distance? Sundarban Gateway Resort can be your destination for the next weekend. Placed on the borders of this mangrove forest, you can admire the forest lush greenery without getting too deep into it. Peace and calmness defines this place and is one of the nicest options to enjoy an authentic Bengali week-out plan.  There is no better luxury than being spoilt amongst the nature and this resort is one such option that will leave you with playful memories.

The Rajbari Bawali
Whenever it is a Rajbari, it comes with complimentary spooky stories! but don't worry, The Rajbari Bawali, situated approximately an hour and a half away from Kolkata is three centuries old but has been preserved with carefulness that it is one of the finest luxury heritage resorts near Kolkata. Right from the entrance, to its architecture, hospitality to the gastronomic choices, it will leave a long lasting impression. It is one of the best-preserved cultural heritages and is a must visit place for anyone who loves to dig into history.
Mathanguri Forest Lodge
About 24km from the city, this resort is located in Bhasa and is one of the most reposeful places to be during any weekend. You can relax at the beautifully maintained cottages or also choose to tay in open-air huts. The swimming pool and fun entertainment areas are perfect for the kids to hang out.
Fort Resort
Located in Raichak, about 52 km from Kolkata, this is a splendid weekend option. surrounded by the picturesque greenery, the architecture of the fort in itself is a wonderful view. With the Ganges flowing by its side, you can experience royalty and wildness together. The party people can drop in at The Footloose Sports Bar which is an indulging affair. The outdoor games include badminton, tennis, and, golf and are perfect for family weekend plans as well.
Swissotel
When thinking of luxury, Swissotel is a unique blend of state-of-the-art facilities along with being a hospitable place for someone who is looking for a weekend break. Be it for business travel or leisure, Swissotel is synonymous with total indulgence! Spa and fitness bar, Jacuzzi, infinity pool, excellent staying facilities - pamper yourself with the finest guest experience.
Country Roads
This resort is one of the finest choices if you want to recline amidst nature. Sprawled across 45 acres of lush green surroundings, this place offers a perfect abode for your weekend to spend with your dear ones. Abundant greenery and the serene surroundings will leave you revitalised from your tiring routine. About 20mins drive from Kolkata, Country Roads is a premium choice to plan for a quick tour with frinds and family.