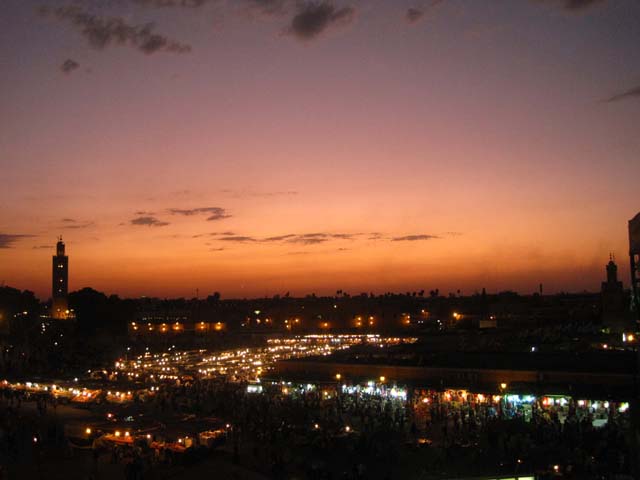 by José Alejandro Adamuz


n her seminal travel memoir In Morocco, the reknowned early-20th-century American writer Edith Wharton described travelling in this country as "like turning the pages of some illuminated Persian manuscript all adorned with bright shapes and subtle lines". Well, if its most tourist-popular city, Marrakesh, is but a few of these pages – what pages they are! Undoubtedly the most brilliant of Morocco's four "imperial cities" (the others being Fez, Meknes, and modern-day capital Rabat).
Arriving in this country's fourth-largest city (pop. 953,000) and plunging into its old quarter, you truly do feel like it's a place out of time, where past and future swirl together in dynamic – sometimes nearly chaotic – movement of colourful sights and sounds, not to mention exotic aromas. 


Most Magical Marrakesh Attractions

The Medina


Marrakesh s UNESCO World Heritage historic quarter, dating back to the 11th century and surrounded by brick walls and reddish stone bastions, is a delightfully confusing labyrinth packed with colourful shops and market stalls hawking spices, leather goods, and more; local eateries both humble and grandiose; artisans' workshops; and landmarks such as various mosques, gardens, and palaces; and the Mellah, the old Jewish quarter centred on its synagogue and cemetery; and of course picaresque young boys and men who will offer to guide you.
Jemaa el Fna Square

The heart of the Medina is a veritable ecosystem unto itself, bustling day and especially night with food sellers but also the famous water sellers; story- and fortune-tellers; snake charmers; henna-tattoo and other artists; and magicians. Magical, indeed – abracadabra alakazam, and you're truly in another world.

Especially in the late afternoon, as the sun is starting to set, the thing to do is to find a perch at one of the panoramic double-decker cafés which ring the plaza, such as the most famous, the Café de France. From here you can take it all in from on high, as the daytime scene gives way to an even more animated evening spectacle, as the lights come on and smoke from food carts mingles with the smell of spices. As the muzzeins' calls to prayer waft in from all corners of the city, the sunset tints the Jemaa el Fna a dramatic red.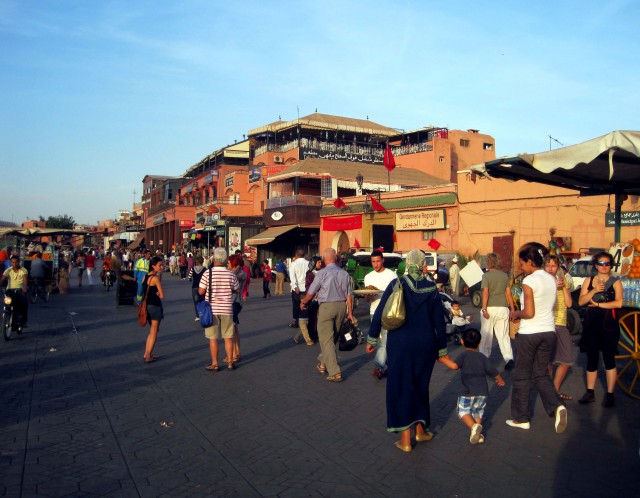 Mosques & Madrassas

Marrakesh is also a city which allows visitors to get close to and learn about Morocco's dominant Islamic religion. Islam plays a huge role here as elsewhere in the country, especially during the daytime, when calls to prayer are regularly blasted out on loudspeakers beginning at 5 in the morning, creating a structure to the day as the hours march on. Similarly, the most prominent monuments and landmarks are always religious in nature.

The monuments in this city are not, as a rule, so grandiose. But still, two of them are must-sees. First is the Koutoubia Mosque, Marrakesh's most iconic silhouette (in fact, if you know Andalusian architecture you might recognise Koutoubia's minaret as the model for the famous Giralda tower of Seville's cathedral). You can climb it for splendid views of the nearby gardens.

One of the city's most prominent surprises, meanwhile, is the Ali Ben Youssef Madrassa, the old onetime Koranic school that remains one of Morocco's most beautiful architectural gems. Its adornments include jalousie windows and intricately carved cedar and incredibly detailed stucco and coloured tiles. The central courtyard with its reflecting pool is especially a delight for the senses.