That mid-winter beach holiday is important for many people. In the midst of grey clouds, cold temperatures and the daily grind, an escape to warm sun and fun sounds very appealing. So, book yourself in for a mid-winter break at one of these amazing destinations that offer more than just a beach.
An Bang Beach, Hoi An, Vietnam


This stretch of beach (top) is endangered, as it is being progressively eaten away by the sea. However, it has small villas dotted along the beach with umbrellas and loungers, warm easily swimmable water, and loads of sun. It's also close to Hoi An , so you can hire bikes and head into the city during the day if you're bored of relaxing on the beach. The locals frequent the beach too, and in the evening the local kids come to play while their mothers watch, gossiping on the shore. A beautiful family friendly destination with great food from the shacks on the beach or some of the local ladies cook food in their home and deliver it to you on your lounger.

The beaches in this southwestern Indian state are pretty amazing, and you can choose what style suits you. The north beaches are great for partying at night with nightclubs and loads of beach dining options. The ones in the south are more peaceful - try Palolem. If you like turtles, Oliver Ridley Turtles hatch on Galgibag or Agonda beaches in the south, or Morjim, Mandrema and Ashvem in the north. Goa beaches have great seafood, loads of friendly stray dogs, wandering cows and plenty of locals. In the nearby town, there's plenty of history to soak up too, with old churches, ruins and loads of local culture which is heavily Portuguese influenced.

With more than 1,000 islands, there are beaches galore to choose from. The water is crystal clear, often with trees and forest right up to the water line (it's an ideal destination for a relaxing cruise). Some have white sand, while most have small pebbles and stones. This is because of the karst-heavy landscape (which gives you lots of cliffs to jump off into the water). Of course, there is also plenty to explore in the area, with Split and Dubrovnik set along the coast.

Seagrass Bay, Laucala Island, Fiji

Laucala Island Resort Tis an exclusive private island, a 50-minute flight from Nadi, completely isolated from the "real world." There is tropical jungle which you can trek through, and an amazing amount of bird and marine life. There are watersports, golf and horseback riding, diving and snorkelling… but this is a once in a lifetime experience that you'll need to save for.
Some of Greece'shundreds of inhabited islands might be reaching saturation point for tourists, but there's good reason for the crowds. Psarou Beach on Mykonos has loads of restaurants to choose from (you'll want to make reservations) and a picturesque beach to laze on. Elafonísi on Crete is busy in the high season, but it's home to hundreds of rare plants and amazing rock formations.

With miles of white sand beaches and clear water, this Tanzania island offers a beach experience that very few know about. There's incredible snorkelling and diving at many locations and a whole lot of opportunity to lie around in the sun. The best part is that there's also lots of explore in the area, such a Jozani Chwaka Bay National Park or Changuu and its giant tortoises.


Pink Sand Beach, Bahamas

Pink due to the microscopic coral insects that have created the sand, Pink Sand Beach on Harbour Island is absolutely beautiful. There is snorkelling, swimming, and loads of relaxation to be had. Just don't go expecting a bright pink beach- it's a pleasantly pink tint, not a fluorescent spectacle.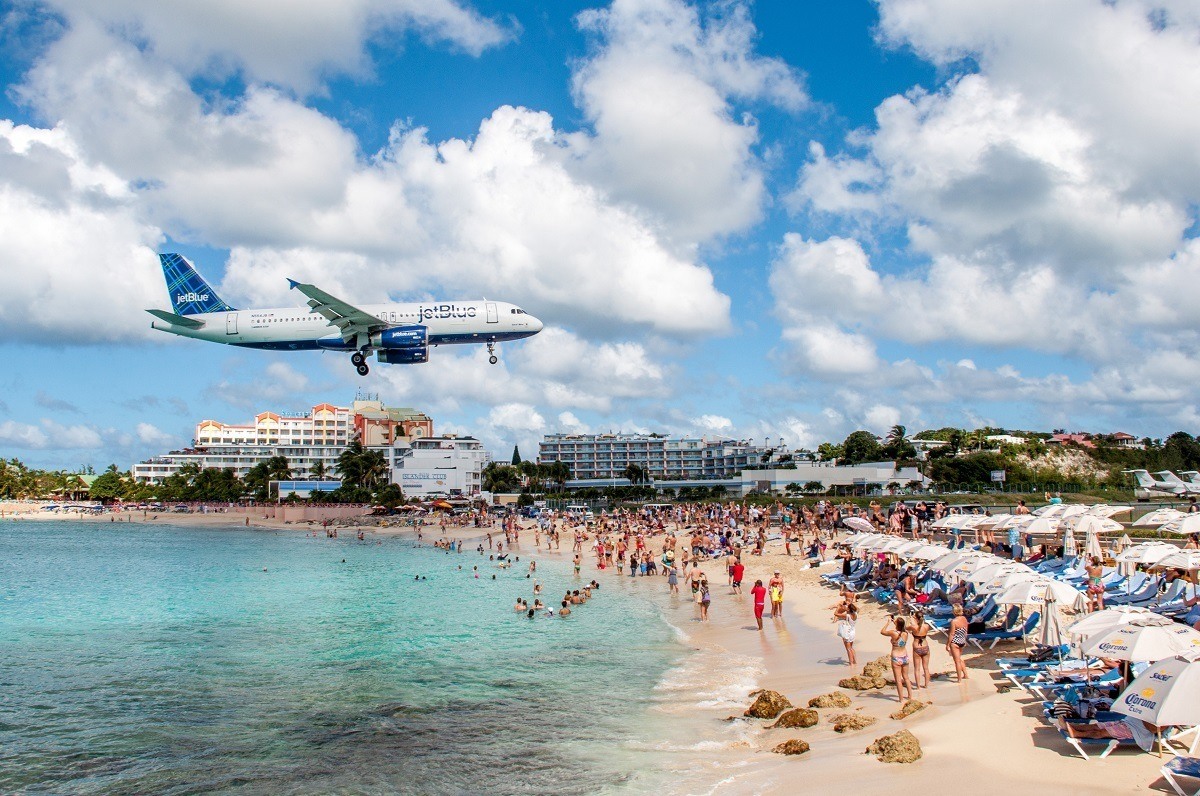 Maho Beach, Saint Martin

Maybe not the most relaxing beach on the world, it's still certainly got the "X factor." As it's located next to the Princess Juliana International Airport, if you love planespotting almost nowhere on earth will get you this close - just 30 meters. Do be careful though, as the jet blast can launch you into the sea unexpectedly and this has resulted in injury and death to other tourists. The beach's waters are barren of any living things due to jet blast erosion, so you're only there for windsurfing, skimboarding, and being blasted by jet airplanes.


Rottnest Island, Perth, Australia

While Oz has more than its fair share of beautiful beaches, Rottnest Island - a short ferry ride from Perth - boasts something — or rather "someone" — a bit unique. Head over with a picnic and grab a push bike to start your journey. Head around the coastal road until you find a beach you like- it won't take long, with white sandy beaches and sparkling warm blue waters. Before you get there, it's almost guaranteed you'll meet the inhabitants of the island - quokkas. These small fluffy marsupials are friendly and inquisitive and are famous for their "smiles." While you are not allowed to feed or pet them, they will still come and meet you and brighten up your day.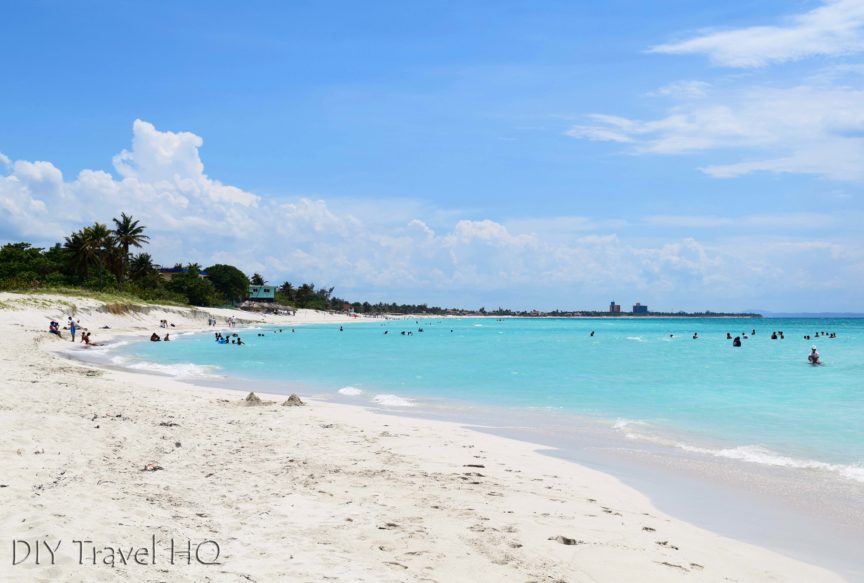 Varadero, Cuba

With extra sanctions being placed on travel, Americans in particular might have to do some fancier footwork to get here, but it's quite doable - and quite worth it. These beaches have caves, 31 species of birds and 24 species of reptiles, and loads of gorgeous virgin cays. With 20 km of white sands and a population of around 20,000, it's all about tourism, so you know you'll have an amazing time.


Travel tip: Make sure you arrange your travel insurance well ahead of your travel date. For more information visit: https://www.state.co.nz/travel-insurance