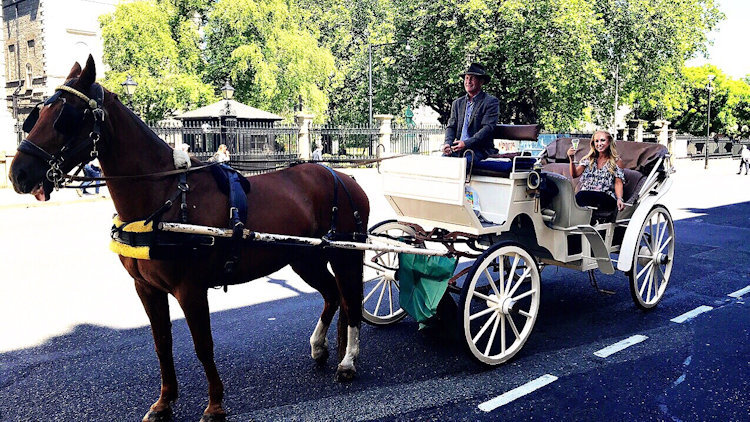 Known as the "Emerald Isle" with its rolling green hills and lush landscapes, Ireland is a magical destination that will enchant and charm even the most persnickety of travelers. Its capital Dublin is a city built on more than a thousand years of history and today has a culture that reflects an eclectic mix of modern and historic which along with the warmth of Dubliners bring the city to life.
I featured this vibrant Viking-founded city as a "bucket-list destination" on Season Two of my luxury lifestyle show "Travel Time with Linda",  strategically timing the airdate of the first Ireland episode to debut on St. Patrick's Day and bring the luck of the Irish to our viewers.

We had a lot of good craic (Gaelic slang for fun) while filming this incredible city, but the cherry on top was fulfilling a childhood fantasy: romantic, fairytale experience of staying in a real-life castle.